On tour with ABBA
---
Why this page?
People keep asking me about posting lyrics to my songs. I then got the idea to put up a verse and a chorus of actual music, too. So, here we are, instant access to most of the material I've written so far! By addition, it's a great way of making up with your old life and move on. The only drawback with this idea was the enormous amount of hours I had to put into it. Just going through all those reels of tape and cassettes to find the old demos and record them onto disc took weeks! OK, now it's done and I hope the format of presenting the material appeals to you! If not, let me know.

---
Living in Ireland
Me and my wife decided to move to her home country in 1991. It turned out to be a bigger adventure than expected and the whole story, The Irish Rip-Off (in Swedish only, sorry..) could be read on-line here. It can also be downloaded as a PDF below:


theirishripoff.pdf







Government Warning: This material may contain unfinished parts, false starts and out-of-harmony vocals. It has been performed by fully trained professionals and should not be tried at home. Keep demos away from children and pets! Listening to bad recordings can be hazardous to your health.
---
Would you buy a used car from this man?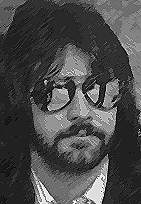 I'm Caj Högberg, a musician and songwriter now age 73. I have been touring for about 20 years non stop, playing with most Swedish artists, including ABBA, live, on TV or doing session work in the studio. Plus Daniel Boone, Chuck Berry and more.
Check out the list here
I have appeared in the Eurovision Song Contest 9 times doing background vocals, winning in 1984 with the infamous Herrey's in Luxemburg wearing golden shoes (!).
---
Some refusal letters
It's not that easy to get your music recorded.
Read my "No Thanks Letters" here

---
Murphy's laws of music





Some of the people I have worked with through the years
---
Tom Dick and Harry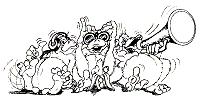 Read about an adventure in modern recording!
---
Songwriting
I started writing music in the 1960's, inspired by the Beatles, of course. Through the years, I have produced about 100 finished songs, with another 100 in the works. I 've always believed that a good song will have to contain more than just a good groove. I suppose this is due to growing up with Lennon-McCartney music, which can be played on an acoustic guitar in front of the fire at night. These days, music seems to be lacking the obvious: A verse and a chorus with an optional bridge! Stay tuned for updates now that I've finally put all the old material behind me! That's all folks...
---
Any sales so far?
Yep, it's amazing, but up to this day, my songs sales approach almost 4 million copies. Astonished? Well, so am I. It just doesn't seem to be that much, but remember sales accumulate as old records are re-released and compiled with other Greatest Hits on CD.